Thank you Ashley for these, at time, quite challenging prompts.
1. Before and After
Buster, king of his domain.
A little Level Adjustment, fixing the pupils' color, some sharpening and vignetting.
2. Opposing Lines
Playground near my grandson's school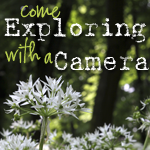 3. Custom Bokeh
God's tears for a troubled world
4. Which pair of shoes shall I wear?
Never had much of a collection of shoes, and always feeling more at home in a pair of jeans,
my choice has to be my hard wearing hiking boots.
5. Little Features
Ok, no babies to be found around here except for these baby tomatoes and their tiny little stems.