My interpretations for the week.
1. Macro
Dandelion
2. Cover
The cover of the book I'm currently reading.
3. Home
Home for me is my family.
My gorgeous grandson standing in my front yard.
4. Texture
Pebbles.
Linking with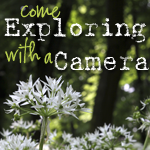 5. Tree
Tree in my neighbour's yard, showing its best colors for spring.