It's time for Scavenger Hunt Sunday challenge.
1. Low Key
Weathered
2. The Color Wheel - Monochromatic Color
Green
3. Circles
Traffic lights.
4. Scarf
Toby not impressed with the new fashion for dogs.
5. Phone
Finally upgraded to the iPhone4
Linking up with Ashley's
And now for some Macro Love...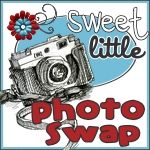 Come and join us in all the fun.